Pressed and Polished
Pressed and polished is Joe in the one studio portrait that we know of. Like a man squeezed into an image that he fits but also does not as there is so many contradictions to that casual leaning figure. He lived life to the full, knowing that his life was likely to be cut short but he managed to squeeze happiness in there along with all the other things. At least this is what I think anyway.
Pressed and polished
I am gentleman and poet
lover and larrikin
Sharp eyes and soft smile
Light and Dark that is I
I fear the future
And laugh for the now
I shall dance and drink
As if I do not feel
Fate's breath on skin
I can lose my thoughts
In thundering hooves
Soft arms and gentle hands
And in the sweet black smoke
that takes me from myself
Yet on the morrow I shall crouch
On red dirt amongst falling leaves
Watching, hiding, planning
Hunted we wait
Knowing that the time is coming
Our voices have been heard
Songs sung over whiskey and tobacco
And those other words of fire and fury
Intended for the lawmakers hand
Truth even as he listens to the lies of his men
We will cover ourselves
In cold hard steel
For there is no hiding
But until then I shall live
For while I am alive, I am not dead……..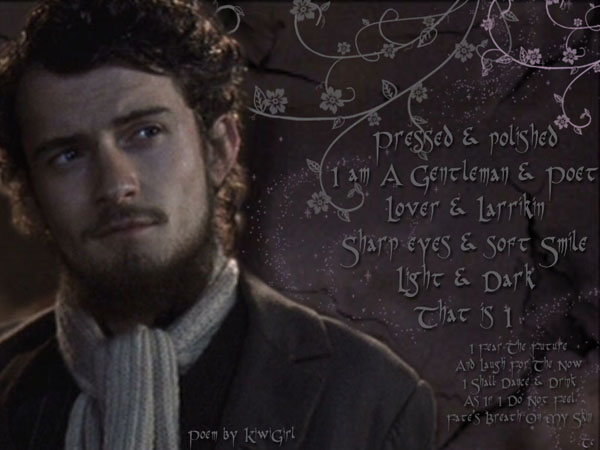 Banner by Tabitha's cat